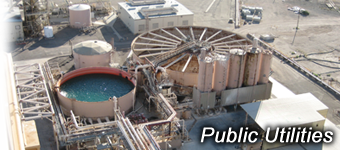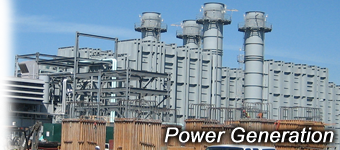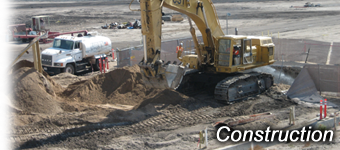 KWA Safety & HazMat Consultants, Inc.
Health and Safety - Hazardous Materials
Consulting Services - Training

COMPLIANCE ALERT - It's Not Too Late
Hazard Communication Regulation revisions have been finalized by Fed-OSHA and Cal/OSHA to incorporate requirements of the Globally Harmonized System (GHS) mandate.

All employees should have been trained on the new label elements and safety data sheet format by Dec. 1, 2013. IT'S NOT TOO LATE!
By June 1, 2016, the written Hazard Communication Program must be revised to comply with the new requirements.

Contact KWA to schedule training for your organization and for assistance with written program revisions.
---

ONLINE TRAINING
KWA is now a provider of ONLINE TRAINING PROGRAMS. Visit kwasafetytraining.com.
---

IN-PERSON TRAINING
KWA has available in person OSHA Outreach Training: 10-hour and 30-hour (supervisor) Construction as well as 10-hour and 30-hour (supervisor) General Industry classes. Contact us for details.
---

HAZARDOUS MATERIALS BUSINESS PLANS (HMBPs)
KWA has the resources available to assist your organization with preparing and submitting HMBPs for California regulatory compliance. Electronic submittal of HMBPs is now required through the California Environmental Reporting System (CERS). Contact us for details.
KWA Safety & HazMat Consultants, Inc. (KWA) assists clients in the positive control of potential hazards to employees, and management of hazardous materials and waste during allects of operations and transportation. Our services include consulting, training, auditing of EH&S management systems and for regulatory compliance, and developing regulatory compliance programs and health and safety programs.

KWA provides solutions to reduce the hazards workers face every day: physical stresses, confined spaces, chemical exposure, emergency response, noise, heat stress, hazardous waste/material handling, construction - the list is very long. Services for our clients start by conducting a needs assessment to raise awareness to hazards that may not be readily apparent, and to review applicable regulatory requirements for health and safety and hazardous materials/waste management. We recognize, evaluate and recommend control measures for potential hazards. Our experience further allows us to develop a client's compliance programs and train the employees and managers with the goal of reducing risk.

KWA strives to recommend cost-effective solutions once hazards have been evaluated. Such solutions could include the appropriate protective equipment, engineering a ventilation system, or designing process modifications. We are experienced at evaluating the effectiveness of existing programs, avoiding duplication of resources, and developing and integrating safety programs within the client's operations.
Consulting Services include:
Development and/or Evaluation of Health and Safety Programs
Development and/or Evaluation of Hazardous Materials/Waste Management Programs
Monitoring and Evaluation of Airborne Contaminants and Physical Hazards such as noise & heat stress
Preparation of Forms, Documents, Plans, etc., for Permits, Safety Programs, Hazardous Materials Business Plans (HMBPs)
Warehouse Design for Hazardous Materials Storage
Emergency Response Plans as referenced in multiple OSHA & EPA regulations
Development of Standard Operating Procedures for Hazardous Materials Management
Training Package Design - Hand-outs, Tests, Exercises, Study Guides and Audio-Visual Materials
Hazardous Materials Record Keeping System
Health and Safety Record Keeping System
Regulatory Compliance Auditing
Expert Witness and Attorney Consultation
KWA Safety & HazMat Consultants, Inc.
P.O. Box 5573
El Dorado Hills, CA 95762


©2023 - All rights reserved - KWA Safety & HazMat Consultants, Inc.
site by
AnInternetStore.com